Changes to North Carolina Social Security Disability in 2021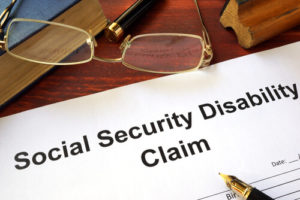 Nearly 65 million Social Security recipients are benefitting from a 1.3 percent cost of living adjustment (COLA) approved for 2021. Other changes for 2021 include a small boost to Social Security Disability Insurance benefits and an increase in how much money working Social Security recipients can earn before their benefits are reduced.
Here's a review of changes to Social Security disability programs and retirement benefits implemented this year that seniors and disability recipients in North Carolina should be aware of:
1.3% COLA (Cost-of-Living Adjustment)
Recipients of Social Security benefits and Supplemental Security Income have received a 1.3 percent cost-of-living adjustment (COLA) to their monthly checks. The increase is good news for recipients, although slightly less than the 1.6% increase in 2020.
With the 2021 COLA, the average monthly payment increased from $1,523 in 2020 to $1,543 in 2021 – a $20 increase, or $240 annually.
2021 Social Security Disability Benefits Rise
This year also saw a slight increase in benefits for about 10 million Americans who receive Social Security Disability Insurance (SSDI).
Estimated Average Monthly Social Security Benefits in 2021
| | |
| --- | --- |
| SSD recipients (all disabled workers): | $1,277 — up from $1,261 |
| Disabled workers, spouses and one or more children: | $2,224 — up from $2,195 |
| Individual SSI recipients: | $794 — up from $783 |
| Couple receiving SSI: | $1,191 — up from $1,175 |
| Retired workers (all): | $1,543 — up from $1,523 |
| Aged couple both receiving benefits: | $2,596 — up from $2,563 |
| Widows or widowers (of age) alone: | $1,453 — up from $1,434 |
| Widows with two children: | $3,001 — up from $2,962 |
More SSDI Earnings Allowed in 2021
Because Social Security wants the disabled to work if they are able, a certain amount of income earned through "substantial gainful activity," or SGA, (i.e., employment, including self-employment) is allowed before the SSA decides your earnings indicate you are not disabled.
Social Security sets caps for SGA earnings at which eligibility for Social Security Disability Insurance (SSDI) benefits may cease. For 2021, the SGA maximums are $1,310 per month for non-blind workers ($15,720 annually), up from $1,260 per month; and $2,190 per month if you are legally blind ($26,280 annually), up from $2,110 per month.
Applicants for SSDI may test their ability to maintain some gainful activity in a Trial Work Period (TWP) for at least 9 months, which don't have to be consecutive, and for as long as 5 years on a rolling basis (i.e., trying repeatedly). The SSA determines whether a month counts as a TWP month according to gross earnings (before taxes) for the month.
For 2021, you can earn more in a Trial Work Period before it counts against the time you can spend in the TWP program. This year, any month you earn $940 or more will count toward your TWP eligibility. The monthly maximum was $910 in 2020. For the self-employed, net earnings of $940 or more in a month or working in your business for 80 or more hours in a month counts toward your TWP.
SSDI income limits for 2021 are:
| | | | |
| --- | --- | --- | --- |
| Substantial Gainful Activity (SGA) | 2021 | 2020 | 2019 |
| Non-blind workers: | $1,310 ($15,720 annually) | $1,260 monthly ($15,120 annually) | $1,220 monthly |
| Blind workers: | $2,190 ($26,280 annually) | $2,110 monthly ($25,320 annually) | $2,040 monthly |
| Trial work period: | $940 ($11,280 annually) | $910 ($10,920 annually) | 880 monthly |
The Social Security tax on earnings remains at 6.2 percent for 2021 (plus 1.45 percent for Medicare, a total of 7.65 percent), but the maximum taxable amount of earnings has been increased to $142,800. The max was $137,700 in 2020. There's no limit on earnings subject to the Medicare tax.
However, this also means the maximum amount of earnings used by the SSA to calculate retirement benefits increases. For 2020, the maximum monthly retirement benefit for a worker retiring at full retirement age was $3,011. In 2021, it increased $137 per month to $3,148.
Earning Limits for Social Security Recipients Raised
The SSA has also let workers earn more while drawing Social Security retirement benefits in 2020. (There is no limit on earnings for workers who are 66 years and 8 months old, "full" retirement age, or older.)
In 2020, you could earn up to $18,240 before triggering a reduction to your benefits, but in 2021, you'll be able to earn $18,960, a 3.8 percent increase.
Workers who will not be 66 years old and 8 months in 2021 but receive Social Security retirement benefits will see $1 deducted from their benefits for each $2 earned over $18,960.
Those who reach full retirement age in 2021 (born in the first half of 1955 and will turn 66 and 8 months) can earn up to $50,520 in the months leading up to full retirement age. But if you earn more, Social Security will reduce your benefit by $1 for every $3 earned above the limit.
More of Your Social Security Online
If you have set up a my Social Security account online (which is free), you can see and save COLA notices securely via the Message Center inside my Social Security. The SSA began posting COLA notices for retirement, survivors, and disability program beneficiaries at the end of 2018.
This year, you will still receive your COLA notice by mail. In the future, you will be able to choose whether to receive your notice online or in the mail. Online notices will not be available to SSI representative payees, individuals with foreign mailing addresses, or those who pay higher Medicare premiums due to their income.
The SSA plans to expand the availability of COLA notices to additional online customers in the future.
With a "my Social Security" account, you can receive personalized estimates of future benefits based on your real earnings, see your latest statement, and review your earnings history.
Get Help with a North Carolina SSD Claim
Changes to Social Security's large and complex disability programs can have a significant impact on payments you receive or your ability to obtain benefits you or a loved one deserves. The experienced Social Security disability attorneys at Younce, Vtipil, Baznik & Banks are here to help. Based in Raleigh, our SSD attorneys can help you file a disability claim or appeal a claim that has been denied. Contact us today for honest advice and the effort to help you get the compensation you deserve.
Changes in Recent Years
More Compassionate Allowance Eligibility
In 2018, The Social Security Administration grants disability benefits to applicants who have been diagnosed with certain terminal or debilitating medical conditions that, by definition, meet Social Security's standards for disability benefits. Disability applicants who have a condition that qualifies for a "compassionate allowance," may receive expedited processing of their disability claims.
In August, the Social Security Administration announced that twelve more conditions had been added to the list of medical diagnoses that qualify for compassionate allowances. They are:
Charlevoix Saguenay Spastic Ataxia (ARSACS): A rare disorder resulting in cerebellar ataxia, spasticity, and sensory loss and weakness.
Choroid Plexus Carcinoma: A rare cancer of the brain that invades surrounding tissue and impairs normal brain function.
CIC-rearranged Sarcoma: A group of genetically distinct metastatic Ewing sarcomas.
Congenital Zika Syndrome (CZS): A distinct pattern of birth defects and disabilities due to a Zika virus infection during pregnancy.
Desmoplastic Mesothelioma: A highly aggressive cancer most commonly occurring in the pleura – the membranous enclosure surrounding the lungs.
Duchenne Muscular Dystrophy – Adult: The most common of muscular dystrophies resulting in muscle weakness and wasting, loss of motor skills and ambulation, and eventual heart and respiratory failure.
Pericardial Mesothelioma: A rare asbestos-related cancer originating in the pericardium – the protective membrane lining of the heart.
Refractory Hodgkin Lymphoma (RHL): A non-responsive or recurrent form of cancer affecting the lymphatic system.
Renpenning Syndrome: A disorder almost exclusively affecting males causing developmental delay, moderate to severe intellectual disability, and distinctive physical features.
SCN8A Related Epilepsy with Encephalopathy: A rare genetic disorder affecting infants, characterized by recurrent seizures of multiple types and intellectual disability.
SYNGAP1-related NSID: A condition primarily affecting the central nervous system due to mutations in the SYNGAP1 gene.
Taybi-Linder Syndrome: A rare genetic disease caused by a mutation of the gene RNU4ATAC characterized by bone and central nervous system malformations, in addition to intrauterine growth retardation (IGR).
More Exemptions for SSI 'Representative Payees'
Typically, SSI recipients are individuals who were never able to work because they were born with disabilities or contracted disabling diseases in childhood. Usually, a parent applies for SSI on behalf of their grown child and cares for them with help from SSI benefits.
SSI recipients' family members who are paid on their behalf are known as "representative payees." They must keep records of how they use benefit payments, and provide these records to Social Security for review. But the SSA has exempted several categories of representative payees from an annual accounting:
Natural or adoptive parents of a minor child beneficiary or recipient who primarily reside in the same household as the child.
Legal guardians of a minor child beneficiary or recipient who primarily reside in the same household as the child.
Natural or adoptive parents of a disabled adult beneficiary who primarily reside in the same household as the beneficiary.
Spouse of a beneficiary or recipient.
More Appeals Online
If you have been denied SSDI benefits or SSI payments, there are several levels of appeal available. This year, the SSA has begun allowing claimants to submit their request online at the third level of appeal, the Appeals Council.
An applicant may request an Appeals Council review after a reconsideration of their application (the first appeal) and a hearing before an Administrative Law Judge (ALJ). Applicants have already been able to request these appeals online.
The Appeals Council considers all requests, but it may decline a formal review if it finds that the ALJ's decision was supported and in accordance with Social Security law and regulations.
If the Appeals Council issues a denial, the applicant's next option is to file a civil suit in a federal district court. In Raleigh, that would be the United States District Court for the Eastern District of North Carolina, which serves 44 North Carolina counties from Raleigh to the Atlantic coast from locations in Raleigh, Greenville, Wilmington, New Bern, and Fayetteville.