Personal Injury Attorneys in Fuquay Varina, NC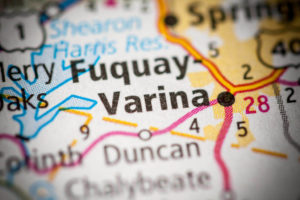 Were you hurt in an accident in Fuquay-Varina? Did someone else's poor decisions, carelessness, or recklessness cause you to suffer serious harm? If so, you don't have to suffer alone, nor should you have to pay for all the medical expenses that have been thrust upon you unexpectedly.

The skilled attorneys at Younce, Vtipil, Baznik & Banks, P.A. are available to answer your questions and discuss your legal options if you have been harmed by the negligence of others. Whether you were hurt in a car accident, a truck accident, a bicycle accident, a slip and fall, or another serious incident, our Fuquay-Varina attorneys are here to help. If you were hurt in an accident at work, our law firm has two attorneys who are Board Certified Specialists in Workers' Compensation Law. Let our team show you why we're the injury firm to hire in Fuquay Varina after a serious injury.
Call our team of knowledgeable personal injury and workers' compensation lawyers at (800) 811-9495 today.
How Can a Personal Injury Lawyer Help Me?
If you've been involved in a serious injury accident in Fuquay-Varina, Holly Springs, or elsewhere in Wake County, you may feel overwhelmed by unexpected bills and the difficult recovery you face to rebuild your life.
That is where a trusted personal injury lawyer can help ease your stress and worries following an accident. An experienced personal injury lawyer at Younce, Vtipil, Baznik & Banks, P.A. will answer your questions, deal with the insurers and help you navigate the complicated claims process.
We can help you pursue full monetary compensation for your losses after a Fuquay-Varina car accident or other accident caused by others' negligence. The insurance company for the at-fault party will seek to protect the insurer's profit margin by paying the least amount possible to settle a claim. The insurer will try to take advantage of you and pressure you to accept a lowball settlement. Will that be enough to take care of you and your family in the long run? A personal injury lawyer will look out for your well-being and won't let an insurance company manipulate you during a difficult time.
A personal injury attorney at Younce, Vtipil, Baznik & Banks, P.A. can guide you through the process by assisting with the following:
Conducting a thorough investigation of your accident
Filing all necessary paperwork
Assessing your claim
Negotiating with insurers
Reviewing documents, records, and witness accounts
Getting you specialized medical care if needed
Answering your questions and walking you through every step
Filing a lawsuit if the insurance company is unwilling to agree to a fair settlement
Protecting your rights and taking your case to court if necessary
A personal injury lawyer is critical to seeking the best outcome of your accident and holding the at-fault parties accountable for their actions, especially after vehicle accidents. You don't have to settle for an insurance company's initial offer. Settling for less than what you really need is what the insurer wants you to do.
Personal Injury Cases We Handle
Our team of lawyers are experienced personal injury attorneys who handle a wide range of cases. We pride ourselves on offering outstanding legal service and attentive personal service no matter whether your case is big or small. We understand its importance to you. We can help you in the following situations:
Motorcycle Accidents
Dog Bites
Industrial Accidents
Slip and Fall Accidents
Defective Medical Device Accidents
Can I File a Lawsuit for Personal Injury in Fuquay-Varina?
If you've been hurt in an accident and the responsible party refuses to offer fair compensation for the losses you've incurred, you have the right to file a personal injury lawsuit and demand monetary damages. Under North Carolina law (N.C. General Statutes § 1-52), you have three years from the date of your injury to file a civil lawsuit. It is crucial to take action before the statute of limitation passes and the courts refuse to hear your case.
The experience of Younce, Vtipil, Baznik & Banks, P.A. can make all the difference. Investigating an accident, assembling evidence and filing a lawsuit take time and skill. Our attorneys will determine the best course of action for the specific circumstances of your case.
We pride ourselves on giving you honest feedback and being upfront about expectations. Our hands-on approach means that you can feel secure in the knowledge that we have your best interests at heart whether that comes in the form of a lawsuit or a settlement.
Do I Have Legal Rights to Personal Injury Compensation?
Every case is unique, and we will take the time to review the circumstances surrounding your particular situation. The amount of compensation will depend on a wide variety of factors, including the seriousness of your injuries and the insurance policies available to provide compensation to you. In general, here are some examples of compensation that you may seek in an injury claim:
Medical bills related to the accident
Future medical costs for rehabilitation or recovery
Lost wages
Replacement of damaged property
Pain and suffering
About Younce, Vtipil, Baznik & Banks, P.A. and Fuquay-Varina, NC
 We are a Wake County law firm committed to the well-being of our clients and our community. We offer professional and compassionate legal representation to the people of Fuquay-Varina and other communities in Wake County.
Our goal is to help you through a difficult situation, not make it more complicated. That's why we focus on using state-of-the-art case management tools to ensure that all our clients receive the best representation available. We have staff members who are fluent in Spanish and English because we know that diversity is part of what makes our community so special.
Fuquay-Varina retains that small-town feel while boasting exceptional hospitals, dedicated police and sheriff's officials, and a vibrant downtown.
If you are involved in a car accident or other type of traffic accident, it is important to call 9-1-1 and report the accident. Depending on the location of the accident, one of several law enforcement agencies may respond.
Fuquay-Varina Law Enforcement
The police department in Fuquay-Varina is located at:
Fuquay-Varina Police Department
114 N. Main Street
Fuquay-Varina, NC 27526
The Wake County Sheriff's Office is the primary law enforcement agency for the unincorporated areas in our county. It's located at:
Wake County Sheriff's Department.
330 S. Salisbury St.
Raleigh, NC 27602
North Carolina Highway Patrol
1831 Blue Ridge Road
Raleigh, NC 27607
Hospitals in Fuquay-Varina
If you need medical assistance in the immediate area, there is a FastMed Urgent Care facility located at:
1418 N. Main Street
Fuquay-Varina, NC 27526
If your injuries require treatment at a hospital emergency room, you may be treated at a Wake County hospital.
WakeMed
3000 New Bern Ave.
Raleigh, NC 27610
Wake County Courthouse
If you need to file a personal injury lawsuit as a result of a Fuquay-Varina accident, the lawsuit would be filed in Wake County Superior Court, located in the courthouse in Wake County. Wake County Superior Court handles larger civil matters such as personal injury matters.
Wake County Superior Court Clerk
Wake County Superior Court
316 Fayetteville Street
Raleigh, NC 27601
Contact Our Fuquay-Varina Personal Injury Law Firm
Educating yourself about what you are entitled to expect after a serious injury accident is the best way to move forward. Decisions made following an accident have the potential to affect your life for years to come. Make sure you are armed with the best information possible by scheduling a consultation with a Fuquay Varina injury lawyer at Younce, Vtipil, Baznik & Banks, P.A. The consultation is free and can help you gain the insight you need in order to move forward in a positive direction. Give us a call at (800) 811-9495, chat with us live, or fill out a contact form.