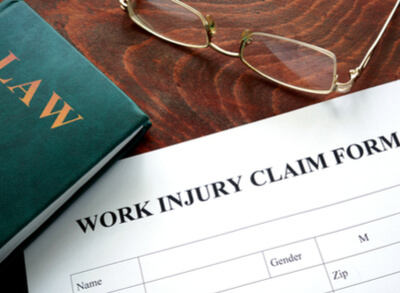 If you've been injured on the job – in the "course and scope" of your employment – you may be entitled to workers' compensation benefits. These benefits help cover medical bills, a portion of lost wages while you recover, and other needs that frequently arise from a workplace injury.
The Raleigh workers' compensation attorneys at Younce, Vtipil, Baznik & Banks, P.A., are committed to helping each of our clients secure the benefits they deserve after a serious on-the-job injury. Our legal team includes Chip Younce, David E. Vtipil, and Joseph Baznik, both David and Chip are Board Certified Specialists in Workers' Compensation Law. Mr. Vtipil has also been named among the nation's Top 100 Injured Workers' Attorneys and he has been selected for inclusion in The Best Lawyers in America in the field of Workers' Compensation Law.
Many people come in for their initial consultation and say "I wish I had known that earlier." Our consultations are absolutely free and a way to educate yourself, even if you don't hire us, you will know your rights. To learn more about how we can help you get the benefits you deserve, contact us today for a free claim review and advice about your legal options.
Workers' Comp Benefits in North Carolina
Raleigh Workers' comp insurance is coverage purchased by an employer for workers who get injured on the job. In North Carolina, workmans' compensation has been available since 1929. Today, nearly all businesses with more than three employees must have workers' compensation insurance.
Workers' comp benefits and disputes are handled by the North Carolina Industrial Commission. Workers' compensation provides two main benefits to injured workers:
1. Medical Bills
All the medical bills related to your injury are typically covered by workers' comp insurance. This includes not only the bills for the initial doctor's visit when you are injured, but also bills for prescriptions of medications or medical devices, like braces, crutches, wheelchairs, or other items.
Your insurer keeps a list of medical providers. Generally speaking, the insurer will select the physician who will be authorized to treat you. However, you may request a second opinion from another qualified physician, and you can also request a change of physician. If the insurance carrier refuses to let you change your physician, you can work with your lawyer to petition the Industrial Commission to let you change doctors.
2. Disability Benefits
If you are out of work due to your injury for more than seven days, workers' disability benefits compensation will help compensate you by paying two-thirds (66.67%) of your gross average weekly wage up to a maximum amount. If you are out of work for more than 21 days, you will receive benefits to cover the first seven days you were out of work. These benefits are not taxed. You may receive disability benefits for a maximum of 500 weeks for so long as your doctor keeps you out of work or your employer cannot accommodate light-duty restrictions. There is an exception to the 500-week cap that will allow for disability benefits to continue that you can discuss with an attorney.
Additional benefits are available for workers who suffer permanent injuries to one or more parts of the body, as well as for workers who are deemed "totally and permanently disabled." Benefits for "totally and permanently disabled" workers include disability payments and coverage of future medical expenses.
Some types of compensation, however, are not available under workers' compensation. For instance, workplace compensation does not pay any amounts for pain and suffering. It also does not pay punitive damages, even if you were injured due to grossly negligent, reckless, or intentional conduct by your employer. However, you have the option to report egregious conduct to the Occupational Safety and Health Administration (OSHA) or to other enforcement agencies. Your workmans' comp attorney can help.
Common Work Injuries
Permanent Disability
Injuries From Machinery
Occupational Diseases such as Mesothelioma from Asbestos exposure
Work-Related Death
Landscaping Accidents