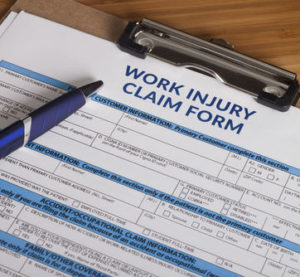 The North Carolina Industrial Commission recently released a report auditing the state's Workers' Compensation Program. The report evaluates the degree of compliance of businesses with the North Carolina Workers' Compensation Act and how well compliance is being enforced.
All companies in North Carolina, with the exception of a few exemptions laid out in the Worker's Compensation Act, are required to carry workers' compensation insurance. Companies are exempt if they:
Have fewer than three employees (unless they use radiation in their line of work)
Are in agriculture or domestic services and employ fewer than 10
Operate a sawmill or logging company with fewer than 10 employees
There are also exemptions for some railroads, federal government employees and prisoners.
The NC Workers' Comp Act ensures that an employee or their family will receive workers' compensation benefits if the worker is injured or dies while on the job in almost all situations.
An article published in 2012 estimated that around 30,000 North Carolina businesses did not have the required workers' compensation coverage. Under the terms of the Act, companies can comply by carrying workers' compensation insurance, self-insuring, or becoming a member of or contributing to a self-insured fund. Find out here if your NC Employer is insured.
The North Carolina Industrial Commission was established by the Act in order to monitor businesses' compliance with payment of compensation, resolve disputes regarding medical compensation, identify noncompliant businesses and assess penalties for noncompliance.
What Were the Findings in the Recent Workers' Compensation Report?
The three main findings of the report were:

Although the Industrial Commission has made progress in identifying noncompliant businesses and increasing the amount collected in fines, there are still noncompliant businesses that have not been identified, which leaves workers at risk.

There needs to be more progress made in speeding up the investigation process, so that workers can see more timely recovery of medical costs and lost wages.

Noncompliance is greater than it should be due to inadequate oversight of investigations and the penalty cancellation process.
What Did Industrial Commission Recommend?
The Commission made several recommendations in their report in order to improve on the items mentioned in their findings. The recommendations included:

The Commission should continue working with the Government Data Analytics Center to improve the accuracy and speed of the data they gather and to identify which businesses have never carried workers' compensation insurance.

The Commission should set clear and specific goals that are connected to performance measures so that decision-makers can more easily evaluate the Commission's performance.

The Commission should put policies into place to ensure that the transactions processed by staff are accurate, complete, and valid, and that regulatory standards are met.
How Does This Affect Injured Workers in North Carolina?
The results of this report are mostly good news for injured workers in North Carolina. According to the report, the Commission has improved their process in a number of ways since the 2013 audit, when the Auditor reported that the Commission did not have accurate enough data to identify noncompliant businesses and to impose penalties. Since then, the Commission has changed their process by proactively identifying noncompliant businesses and assessing fines in order to encourage them to quickly become compliant.
According to the report, the Commission, with the aid of new software tools, was able to bring 1,300 businesses into compliance and collect more than $2.5 million in penalties and fees since the software was implemented in April 2014. The amount collected in fees went from $341,922 in 2014 to $992,965 in 2015, and then to $1.495 million in 2016 thus far.
| | |
| --- | --- |
| Year | Amount in Collected Fees |
| 2014 | $341,922 |
| 2015 | $992,965 |
| 2016 | $1.495 million |
This means that an injured worker in North Carolina this year has a greater chance of working for a company that has workers' compensation coverage. Unfortunately, auditors estimate that too many businesses are still uninsured – as many as 52,000 as of June 2016. The total number is unknown, but auditors are estimating based on comparing the number of businesses in North Carolina with three or more employees to the number of businesses with enforceable workers' compensation policies.
That number does not take into account exempt businesses, and neither the Commission nor the NC Rate Bureau has an estimate of how many businesses could be exempt.

If you want to know more about your company's workers' compensation records, check out our search tool for the North Carolina Industrial Commission's database here.
Even if your company is not in compliance, if you have been injured on the job, you have options for seeking compensation for your medical expenses, lost income, and future lost wages. Contact us today to talk through your options.
How Do I Find a Workers' Comp Lawyer?
If you have been injured on the job, you need to talk to experienced workers' compensation lawyers who can guide you through the process, let you know what your options are, and help you seek a positive outcome.
Occupational injuries can be life-changing. Sometimes the injuries prevent you from returning to the same line of work or enjoying the same quality of life that you did before. Compensation for your lost wages and medical expenses can help you get back on track.
At Younce, Vtipil, Baznik & Banks, P.A., we have years of experience in workers' compensation and we care about helping you get on the road to recovery, physically and financially. Let us share your burden and fight for the compensation on your behalf. Give us a call or email us today to schedule a no-risk consultation at no cost to you.