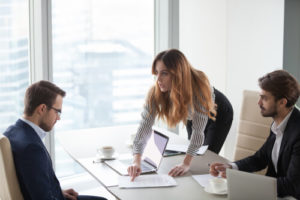 A misconception exists that employees who suffer workplace injuries are out to "scam the system" and do not have legitimate claims. Lately, politicians have raised the specter of employee fraud as a rallying cry to suggest changes are needed in how the state handles its own workers' compensation cases. In his State of the State, Governor Pat McCrory declared that "[o]ur examination of workers compensation estimates that 40 percent of workers' costs are related to abuse or outright fraud." Leading experts in North Carolina workers' compensation laws found no evidence to support these numbers.
Injured Workers Truly Are The Victims Despite McCrory's Claims
In fact, in the past few years headlines concerning workers' compensation law have highlighted just the opposite and focused on the plight of many laborers whose employer's tinker with their designation for their own advantage. In one prominent feature, writer Mandy Locke with the News and Observer noted that many employers call their employees independent contractors or pay them under the table, thereby creating "ghost workers," to avoid compliance with state and federal laws concerning employees. She stated that "[t]he cost is huge in unpaid medical bills for injured workers, uncollected business and personal taxes, and payments not paid to a depleted state unemployment reserve." Ms. Locke's series highlighted the plight of workers who find themselves injured and unprotected in such an environment.
Workers' Compensation Fraud in 2014
This misconception is also countered by a list put together annually by attorney Leonard Jernigan which compiles the top ten workers' compensation fraud cases in the nation. The list for 2014 is particularly compelling because of the ten cases, only one involves employee fraud. The remaining nine cases all involve employer fraud and are highlighted briefly below:
The owners of a medical equipment company were indicted for fraudulently over-billing the Southern California workers' compensation claims department $36,000,000 for the rental of hot-cold physical therapy machines.
A workers' compensation claims management company hired pharmacists to produce a pain-relief cream and gave doctors who prescribed it a kickback. This practice resulted in a 44 count indictment for insurance fraud and conspiracy and led to the death of a child who ingested the cream.
Lowe's Home Improvement settled a claim recently after allegedly misclassifying thousands of workers as independent contractors and depriving them of employee benefits such as worker's compensation insurance coverage and 401(K) coverage. They did so despite clearly exercising and retaining control over the plaintiff's work.
A California based paving company's owners, operators and employees face charges for wage theft, premium fraud, workers' compensation fraud, and payroll fraud, all of which allowed them to illegally obtain roughly $4,000,000.
Arturo Santos Duniga was arrested after it came to light that he paid employees in cash to avoid paying workers' compensation insurance premiums and created a shell company to "rent" insurance certificates to uninsured subcontractors and collect payments.
A Texas man was ordered to pay $806,000 to Texas Mutual Insurance Company after pleading guilty to workers' compensation fraud. Investigators discovered he intentionally misrepresented payroll to lower his premiums.
An Arizona drywall company was ordered to pay misclassified employees (called member/owners versus employees) $556,000 in overtime wages and liquidated damages and to take steps to ensure that misclassification did not happen again.
A Washington drywall company was ordered to pay $550,000 in overtime to hundreds of employees after the Department of Labor found that the employees were not paid for all hours worked or given proper overtime pay.
The owners of a California drywall company were arraigned on charges that they defrauded their workers' compensation carrier of $260,000 and stole $160,000 from their employees.
In presenting this list, Jernigan noted that employer attempts to misclassify employees to avoid coverage and responsibility appears to be an emerging issue that should require an increase in attention and enforcement.