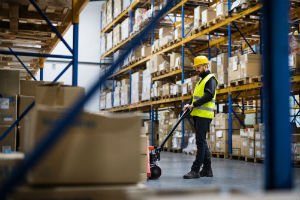 Younce, Vtipil, Baznik & Banks, P.A., is proud to have two lawyers who are North Carolina board-certified workers' compensation specialists. The attorneys bring a high level of professionalism and knowledge about workers' compensation law to each case they handle. They understand that being injured and out of work can cause financial stress for the worker and his or her family. They develop strategies to help clients pursue the full workers' compensation benefits provided by law.
One of the Younce, Vtipil, Baznik & Banks, P.A., attorneys is David E. Vtipil. He has been handling personal injury and workers' compensation cases for more than 25 years. Attorney Robert C. "Chip" Younce, Jr. also concentrates his practice in personal injury and workers' compensation law. He receives many cases through referrals from past clients who were satisfied with how he handled their cases.
Both Chip Younce and David Vtipil are N.C. Board Certified workers' compensation specialists. Both also are listed in the 2019 edition of The Best Lawyers in America in the workers' compensation practice area. Attorney Joe Baznik also handles workers' comp claims for Spanish-speaking clients in their native language when needed.
The attorneys of Younce, Vtipil, Baznik & Banks, P.A., bring years of experience to handling NC workers' compensation claims and can guide clients through the steps of the workers' comp appeals process. They are committed to fighting hard to help injured workers obtain benefits after being hurt on the job. They provide a personal approach to make their clients feel more at ease while dealing with the legal team.
They have a dedicated team that is just one call away. The firm's attorneys have received honors including an AV Preeminent rating from the widely recognized Martindale-Hubbell Law Directory.
The attorneys at Younce, Vtipil, Baznik & Banks, P.A., are thankful for the support that they have received from past clients. With their significant experience in the industry, they understand how to provide the legal services that every client expects.
Younce, Vtipil, Baznik & Banks, P.A. prioritizes the quality of its legal services and pledges to their clients that they will work with fairness, respect, and professionalism to seek a positive result for them.
For a free case evaluation from Younce, Vtipil, Baznik & Banks, P.A., call the firm at 919-351-8827 or email them at marketing@attorneysnc.com.