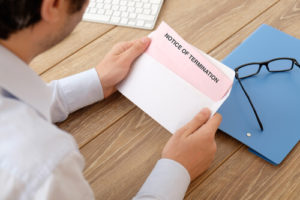 If you were hurt on the job in North Carolina, you should not have to worry about whether filing a workers' compensation claim will result in your termination. Can I be fired for filing a workers' comp claim in NC? In short, the answer is no – at least not legally. There are laws in place in our state to protect you from this very behavior. Yet if you believe you have been wrongfully terminated it will be important to work with experienced counsel who can help to prove that your employer illegally retaliated against you.
If you believe you were terminated because you filed a workers' compensation claim, you need an experienced workers' compensation attorney. Attorneys Robert "Chip" Younce Jr. and David Vtipil are both North Carolina board-certified workers' compensation specialists who are ready to discuss your legal options in a free and confidential consultation.
What Are Some Workers' Comp Challenges that Undocumented Workers Face?
North Carolina says that workers injured in the course of their employment are eligible for workers' compensation benefits regardless of whether they are undocumented workers or workers with proper work documents. Some employers may intentionally misclassify undocumented workers as independent contractors to avoid paying a workers' compensation claim after a workplace accident. In North Carolina, it is illegal for an employer to deny workers' compensation benefits because of a worker's immigration status.
Courts in North Carolina have found that undocumented workers have a right to workers' compensation benefits. There is no question that North Carolina workers' compensation laws apply to undocumented workers. Whether you are a full-time employee, a part-time employee, a seasonal employee, or an underage employee, you have a right to workers' compensation benefits, including medical care, after a workplace accident.