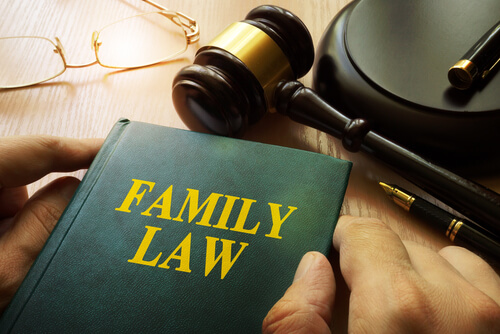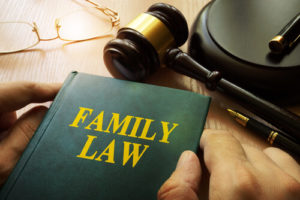 A married couple that runs a business together will find that their shared livelihood is a complicating factor in a divorce. It's likely you each have a lot personally invested in the business on top of such assets like cash, equipment, product, a website, and real property.
Like a divorce itself, determining how the assets of a business will be distributed upon dissolution of the business partners' marriage can be complicated. Either way, it will go better for you if you have an experienced and knowledgeable divorce attorney at your side and understand your options clearly.
Below is some guidance in the form of FAQs for people who own businesses and are preparing to go through a divorce in North Carolina. For more information, contact Younce, Vtipil, Baznik & Banks by phone at (877) 941-0886 in Raleigh or online.
What are the Best Ways to Protect a Business in a Divorce?
Anyone who owns a business before marriage or expects to inherit or acquire a business or business interest once married should consider a prenuptial agreement that says the business and all of its assets and liabilities will always be considered your separate property. A postnuptial agreement may be an option after marriage and provide the same protection.
If you form a business while married, the bylaws of the business could designate sole rights to the business in the event of a divorce or you could establish a buy-sell agreement and an agreed-upon business valuation methodology for coming up with a sale price. If there are additional partners or shareholders, the bylaws could establish buy-out rules allowing the purchase of a divorcing partner's share.
A partnership may be structured as a limited liability corporation (LLC) to protect it from a divorcing spouse. As an entity standing on its own, the LLC would take on all of the business's liability. Your estranged spouse would have no grounds for a claim against the LLC, but you could retain control of the partnership's day-to-day operations.
How are Businesses Usually Split During Divorces?
There are several common scenarios for transitioning business ownership when a divorce is managed properly:
One spouse may buy out the other's interest in the jointly owned business.
The couple may sell the business to a third party and splits the proceeds.
The business's assets may be divided through a process called equitable distribution.
Before the business is sold, its assets and liabilities must be fairly valued. The two most commonly used methods of business valuation for private business are:
Book value. Value is the assets minus liabilities listed in the company's books, less depreciation, and adjusted for appreciation.
Market value. The business is valued according to what an outside buyer would pay for it while factoring in capacity for future earnings.
Depending on the size and the complexity of the business, a business consultant might be brought in to examine the business's books, physical and digital assets, the market, and other factors.
Once values for the business and its individual assets are determined, the primary issue becomes whether certain business assets are rightly considered marital property (jointly owned) or separate property of one spouse. If a business asset was acquired with joint funds during the marriage, it should be considered marital property and shared equitably. If either spouse can show that one spouse owned a business asset before the marriage date or acquired it with their own money, it should be considered separate property and not be subject to equitable distribution.
However, in some cases, a spouse may claim partial ownership of an asset their estranged spouse owned prior to the marriage due to consideration of "sweat equity." North Carolina recognizes the personal time and effort put into making a business successful or the investment of marital funds in a renovation, business expansion, or marketing campaign, and that a return may be due. The spouse who came into a family business, for example, may expect to be compensated for his or her contribution to the business's success during the marriage.
In many cases, a divorcing couple will work with a third party, such as a mediator, and their respective attorneys to decide how business assets will be equitably divided. The division of assets may then become part of a private separation agreement and property settlement.
If you cannot come to an agreement outside of court, you may file a claim for equitable distribution asking the court to issue an order outlining how all your assets will be divided. Each spouse's attorney would make their client's case before the judge.
How a Raleigh, NC, Divorce Lawyer Can Help You Protect Your Business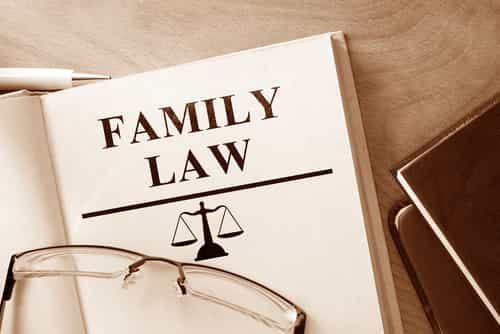 The dissolution of your marriage could mean the end of your business if you do not take proper steps to protect it and your right to its assets. In some cases, the dissolution of business and equitable distribution of its assets is the proper outcome of a divorce. A divorce attorney for business owners from Younce, Vtipil, Baznik & Banks, P.A., can guide you through valuation and division or sale of business assets if you are co-owner of a business and are headed for divorce.
Our Raleigh divorce attorneys can call in a specialist or expert to ensure the proper valuation of a business, when necessary, and will advocate for your interests in determining the final disposition of assets and liabilities. We also can protect you from tactics sometimes employed to stall the turnover of financial documents or to hide or downplay the value of a thriving business.
Our Raleigh divorce lawyers have extensive experience helping people throughout Wake County work through the many issues that arise in separation and divorce, including determining the proper disposition of a family-owned business. We'll protect your interests as we work to help you settle the ownership of your business and division of assets, if possible, and be ready to make your case if we must rely on the court to decide.
Contact the Raleigh family law attorneys at Younce, Vtipil, Baznik & Banks, P.A., for help making this difficult transition in your life more easily navigated.