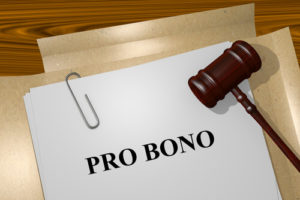 Victims of state sterilization in North Carolina will soon have an opportunity to make their case for compensation in front of the N.C. Industrial Commission's Eugenics Asexualization and Sterilization Compensation Program, and members of the NC Advocates for Justice (NCAJ) Workers' Compensation Section have volunteered to represent them for free. David Vtipil of Younce, Vtipil, Baznik & Banks, P.A., is offering to represent victims free of charge for this service.
Raleigh, NC (PRWEB) March 31, 2014
According to the North Carolina Office of Justice for Sterilization Victims, all claimants have until June 30, 2014 to file their claim.
Between 1929 and 1974, the state sterilized an estimated 7,600 people by force or coercion under the authority of the North Carolina Eugenics Board program*, according to Executive Order No. 83,** which set up a task force to study this injustice. In 2013, NC lawmakers set aside $10 million for one-time payments to an estimated 1,500 victims of the state program who are still alive (State Bill 402). The Industrial Commission's Eugenics Compensation Program represents the country's first state effort to compensate people who were forcibly sterilized in the years following the Great Depression.
Thirty-one other states also ran so-called eugenics programs, although many states abandoned them after World War II because of the movement's association with the practices of Nazi Germany. By contrast, North Carolina actually expanded its program in the postwar era, notes a 2013 National Public Radio report.
"We are honored to help the victims of this grave injustice to restore them some dignity after this long struggle to be heard," says Valerie Johnson, Chair of the NCAJ Workers' Compensation Section. For a list of the attorneys representing victims at no cost, visit http://www.ncaj.com.