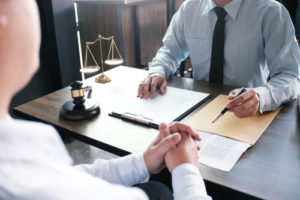 We are currently reviewing cases involving the prescription drug Xarelto which is manufactured by Janssen Pharmaceutical and co-marketed by Bayer Healthcare. It is alleged these companies failed to warn patients and physicians of the increased risks of irreversible and fatal internal bleeding when using Xarelto.
Usage of Xarelto
In 2011, Johnson and Johnson introduced Xarelto (Rivaroxaban) as the second drug in a new class of anticoagulants known as direct thrombin inhibitors. Direct thrombin inhibitors, and Xarelto in particular, are used to reduce the risk of blood clots and strokes. Doctors prescribe Xarelto to treat deep vein thrombosis and pulmonary embolism, to reduce stroke risk or clotting risks in people with arterial fibrillation, and to reduce blood clotting risks in people who have had knee or hip replacement surgery.
Many viewed Xarelto as a breakthrough drug designed to replace its predecessor coumadin (Warfarin). Coumadin, part of an older class of anticoagulants, requires attention to diet and regular blood monitoring. Xarelto, on the other hand, does not require regular blood monitoring and is not affected by diet, making it much easier to use.
Both drugs are anticoagulants and both "thin the blood" to reduce blood clots. Although they achieve the same benefit, one critical distinction separates the two. A known risk for any type of anticoagulant is uncontrolled bleeding or hemorrhage. If you experience uncontrolled bleeding when taking Coumadin, there is a known reversal agent and treatment – plasma and vitamin K. Unfortunately, there is no known reversal agent for Xarelto. Indeed, in January of 2014 the FDA added the warning "[a] specific antidote for it is not available." Quarterwatch, a publication for the Institute for Safe Medical Practices, lists Xarelto as the 10th most frequently named drug for medical complications. Quarterwatch stated that "the safety of anticoagulant drugs remains a major concern given the high risks of bleeding and increasing use as newer agents replace the generic, warfarin. For all the newer agents, marketing the drug for ease of use, rather than providing tools to reduce bleeding risk, constitutes a substantial wrong turn for an important medical treatment."
Xarelto Lawsuit
If you are currently taking Xarelto, it is important to do your best to avoid activities that could result in you getting cut, bruised or suffering external or internal bleeding. If you do sustain these types of injuries (and especially if you experience swelling, bruising, persistent bleeding, vision changes, confusion, weakness, dizziness or severe headaches), it's important to immediately contact and inform your doctor. Additionally, make sure to inform all your doctors and dentists of your use of Xarelto, especially before having any medical/dental procedures or surgeries, or if you have uncontrolled high blood pressure, abnormal kidney function, take medication drugs associated with bleeding (e.g. aspirin), or abuse alcohol.
If you have suffered stroke, severe bleeding, or pulmonary embolism while on Xarelto, or a family member has died from these conditions while on this medication, please contact our office for a free consultation.