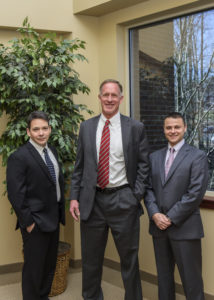 The legal team at Younce, Vtipil, Baznik & Banks, P.A., is proud to announce that our Raleigh workers' compensation and personal injury law firm was named "Law Firm of the Month" by Attorney at Law magazine. This recognition is an honor for the firm, which prides itself on a family-oriented firm culture and dedication to its clients.
If you have been injured in any type of accident caused by another party's negligence, you have the right to pursue a personal injury claim to recover monetary compensation for your medical bills, lost wages, and other expenses related to your injury. Be proactive and start working with a respected personal injury lawyer as soon as you can after you receive medical attention for your injury.
Attorneys Draw from Personal Experience
The attorneys at Younce, Vtipil, Baznik & Banks, P.A., are inspired by their own personal experiences to work with clients. For example, Joseph Baznik is the grandson of a factory worker who suffered many injuries over the course of his career. Today, Baznik works with clients who have suffered workplace accidents to help them get the money they need to cover their losses. He particularly focuses on working with Spanish-speaking clients because of his fluency in the language and understanding of the specific challenges that Hispanic individuals face.
David Vtipil was once a victim of a hit-and-run accident and while his claim was pending, he had no contact with his lawyer. After this experience, he vowed to always communicate closely with his personal injury clients throughout the claim process.
Firm Culture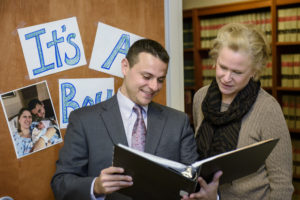 At our Raleigh law firm, family is the focus. Photographs of the partners' families and framed artwork from their children decorate the suite's walls, creating a warm, homelike atmosphere. Making clients feel like they are at home is a goal of the firm, which strives to make every client feel at ease during the claim process. When clients feel comfortable, the personal injury claim process can be much easier for all parties involved.
Workers' Compensation for Hispanic and Undocumented Workers
It's a common misconception among workers that undocumented workers cannot receive workers' compensation if they are injured on the job. North Carolina is one of the states in the country that explicitly state that undocumented workers may recover workers' compensation benefits in this situation, as described by a fact sheet provided by the Independent Insurance Agents & Brokers of America, Inc. If you are an undocumented worker and you suffer an injury on the job, follow the same steps that all other employees are required to follow to file a workers' compensation claim. Our Spanish-speaking lawyer can guide you through this process.
Work with an Experienced North Carolina Workers' Compensation and Personal Injury Attorney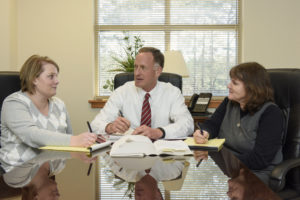 For the legal guidance and representation you need when you are pursuing a workers' compensation claim in Raleigh, throughout the Triangle area, or elsewhere in North Carolina, contact our team of experienced workers' compensation attorneys at Younce, Vtipil, Baznik & Banks, P.A., to schedule your initial legal consultation with a personal injury lawyer at our firm. We are as dedicated to your claim's success as you are.