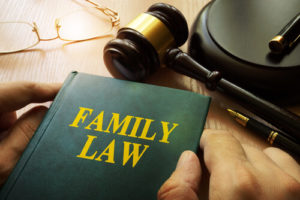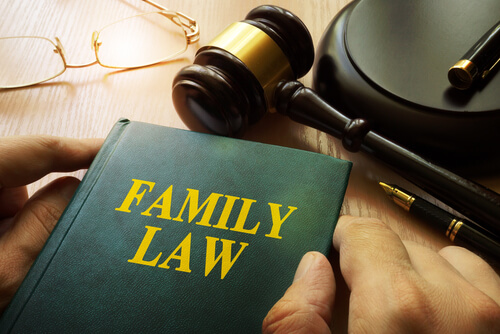 Divorce is essentially the death of a marriage and is traumatic for all parties involved. The path towards divorce typically begins before or at the time of separation from your spouse. Even if both parties appear amicable, it may help to discuss your situation with a family law attorney to determine if their services would be beneficial at some point, and our family law attorneys routinely consult with clients prior to separation from their spouses.
Finding the Right Family Law Attorney
The first step for prospective clients is calling our office and scheduling a consultation with one of our family law attorneys. When you call in, you will speak with one of our paralegals who will help set up the consultation. The paralegal with gather enough information during that call to identify your general needs for the attorney. While it may be hard to answer some questions, please be assured that all conversations are confidential and that questions are designed simply to help us focus on your needs.
The Day of Your Consultation
On the day of your consultation, you should arrive 10-15 minutes early to fill out a short family law questionnaire. This questionnaire helps us to focus on the issues that are important to you and make the consultation more effective. You will then meet with one of our attorneys in a private setting. The purpose of the consultation is not to receive specific legal services that day. Instead, it serves as a very important tool for accomplishing three things.
First, it helps you determine if the attorney is a "good fit" for you. Finding the right attorney to assist you begins with finding one that you trust, feel comfortable with, and with whom you can clearly communicate your issues and concerns. The attorney should be a good listener as it is extremely important that clients feel their attorney is listening to them and really hearing their concerns.
Second, the consultation allows us to gather complete and accurate facts that are vital to help us represent you to the best of our ability. It is essential to trust your attorney and feel comfortable making disclosures. Our firm holds confidentiality in high regard and you can trust that anything you tell anyone in this office is strictly confidential and will not be disclosed without your permission. You should also feel free to discuss the details of your case without fear of judgment. We are here to help you and do not pass judgment on any past allegations or actions in your case.
Third, once our attorneys have gathered information and determined the issues that may need to be addressed in your case, they will be able to develop a plan to work together to achieve your goals. This plan will outline the different options in your case and address your questions about billing. Prospective clients must keep in mind that every case is different and we make general estimates of ranges based on past experience. However, these are just estimates and are not guarantees. Our family law attorneys charge on an hourly rate basis or a flat fee basis, depending on the type of legal service provided. If you choose to hire one of our attorneys, all relevant hourly rates will be explained in your contract.
Raleigh Family Lawyers Are Here For You
We understand how difficult divorce and other family disputes can be. You deserve to work with an attorney who has your best interest at heart. At Younce, Vtipil, Baznik & Banks, P.A., we have two experienced family law attorney, Ashley Banks. They have been recommended highly by past clients and their peers and are ready to help you in this difficult situation.