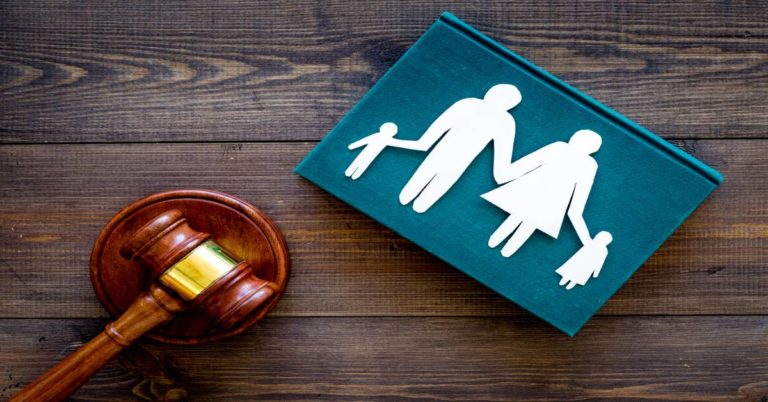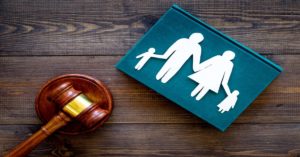 North Carolina is a no-fault divorce state, but marital misconduct can still be a factor in your separation and divorce if either spouse brings a claim for post-separation support or alimony.
If you are entering separation and divorce, and you expect that you or your spouse will request alimony, then you will want to evaluate the issue of marital misconduct with the help of an experienced divorce lawyer. If you are a dependent spouse seeking alimony from your supporting spouse, evidence of marital misconduct on the part of your spouse may assist you in obtaining a more favorable alimony award.
When you meet with your divorce lawyer, you should be prepared to discuss any instances of marital misconduct, including any instances of infidelity or illicit sexual behavior.
What is Considered Marital Misconduct in North Carolina?
Chapter 50 of North Carolina's General Statutes defines "marital misconduct" as any of the following acts that occur during the marriage and prior to or on the date of separation:
Illicit sexual behavior. For the purpose of this section, illicit sexual behavior means acts of sexual or deviate sexual intercourse, deviate sexual acts, or sexual acts defined in

G.S. 14-27.20(4)

, voluntarily engaged in by a spouse with someone other than the other spouse;

Involuntary separation of the spouses in consequence of a criminal act committed prior to the proceeding in which alimony is sought;

Abandonment of the other spouse;

Malicious turning out-of-doors of the other spouse;

Cruel or barbarous treatment endangering the life of the other spouse;

Indignities rendering the condition of the other spouse intolerable and life burdensome;

Reckless spending of the income of either party, or the destruction, waste, diversion, or concealment of assets;

Excessive use of alcohol or drugs so as to render the condition of the other spouse intolerable and life burdensome;

Willful failure to provide necessary subsistence according to one's means and condition so as to render the condition of the other spouse intolerable and life burdensome.
NC General Statute § 50-16.3A says the judge shall award alimony to the dependent spouse upon a finding that one spouse is a dependent spouse, the other spouse is a supporting spouse, and an award of alimony is equitable after considering all relevant factors. Marital misconduct is one of the relevant factors the court considers in determining whether an award of alimony is equitable, and if so, the appropriate amount and duration of the alimony award.
If you are a dependent spouse and you committed an act of Illicit sexual behavior as defined above, you will be barred from receiving an alimony award unless, unless your spouse condoned the act or also engaged in illicit sexual behavior.
Establishing Evidence of Adultery in NC Alimony Cases
Trust us when we say your divorce lawyer has heard multiple versions of "She or he can't prove anything."
In North Carolina, adultery or illicit sexual behavior may be established if the spouse alleging it can prove that both persons involved simply had the inclination (e.g., flirty behavior) and opportunity (e.g., presence at a hotel at the same time) to commit illicit sexual acts. It can be difficult to provide absolute proof that an intimate act occurred between two people, but circumstantial evidence, such as testimony about flirty behavior (frequent sexual innuendo or hugging and other touching), a series of sexually charged texts, or perhaps a private investigator's photographs of the two at a hotel or beach house, may assist in establishing that an act of adultery occurred.
The allowance of circumstantial evidence and presumption of infidelity due to inclination and opportunity has been recognized in several court decisions. In Romulus v. Romulus, 215 N.C. App. 495, 715 S.E.2d 308 (2011), evidence of the accused spouse's and a third party's inclination and opportunity was sufficient to support the finding that the spouse and a third party had engaged in sexual intercourse, despite evidence of the third party's erectile dysfunction.
Is Marital Misconduct a Factor in Your Divorce? Let's Talk.
If you or your estranged spouse committed an act or acts of marital misconduct during your marriage, it is best to explore the facts and their potential impact with a divorce attorney as soon as possible. The Raleigh divorce lawyers at Younce, Vtipil, Baznik & Banks can help you develop a pro-active strategy that protects your financial interests as you work through a contested divorce case.
Judges have wide discretion when determining alimony. There may be multiple factors in your case that will help you or your spouse in the eyes of the court. It is important for you to have experienced and skilled legal representation to advocate for your interests. Contact the Raleigh divorce attorneys at Younce, Vtipil, Baznik & Banks today at 919-661-9000 about how we can assist you.