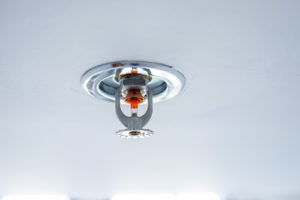 On March 25, 1911, fire spread through the Triangle Shirtwaist Company garment factory in lower Manhattan. Many of the workers were young women. They had little time or opportunity to escape. The fire spread quickly and killed 146 workers. The only fire escape collapsed during the rescue effort. The haphazard design of the workplace trapped many of the victims. To prevent theft, managers had locked the doors which tragically resulted in panicked workers who were crushed as they struggled with the doors.
The Triangle Shirtwaist Co. factory fire served as a catalyst credited with saving numerous lives since March 25, 1911. It was the major impetus that led to developing occupational health and safety measures, fire prevention efforts and the state-based workers compensation system.
As a result, the New York Factory Investigating Commission was established. It wrote more than 30 labor-related laws in response to the fire. These laws were credited with developing a new model for worker safety in U.S. factories. They included requiring automatic sprinklers in high-risk buildings and mandatory fire drills in large shops. The laws also required workplace doors be kept unlocked and that they swing outward to prevent people from being trapped inside, two critical factors in the Triangle factory deaths.
Over one hundred years later, these very same laws and workers' compensation state systems are under attack by insurance companies and their lobbyists. They want to turn back the clock and offer less protection to the victims of workplace injuries. Only through your diligence and voter participation can this be stopped.