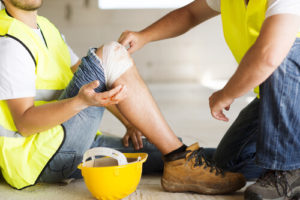 The workers' compensation attorneys at Younce, Vtipil, Baznik & Banks, P.A., help individuals who have been injured on the job obtain the workers' compensation benefits that are provided by law under North Carolina's workers' compensation insurance program.
A workplace injury or work-related illness can disrupt a worker's life, limit future earning capacity and drastically alter the standard of living of the worker's family. Most businesses in North Carolina are required to carry workers' compensation insurance to provide benefits to full- and part-time employees who sustain injuries or develop a work-related disease. Workers' compensation insurance typically covers all medical costs related to a workplace injury or illness, reimburses a portion of lost wages while the injured worker is temporarily disabled, and provides specific payments for disabling and disfiguring injuries or for a work-related death.
At Younce, Vtipil, Baznik & Banks, P.A., our experienced Raleigh workplace injury lawyers are committed to providing compassionate and effective legal representation for injured workers throughout the Triangle area. If your employer is disputing your right to workers' compensation benefits, contact us today for a free review of your workers' compensation claim. We'll answer your questions and discuss whether filing a workers' compensation appeal is right for you.